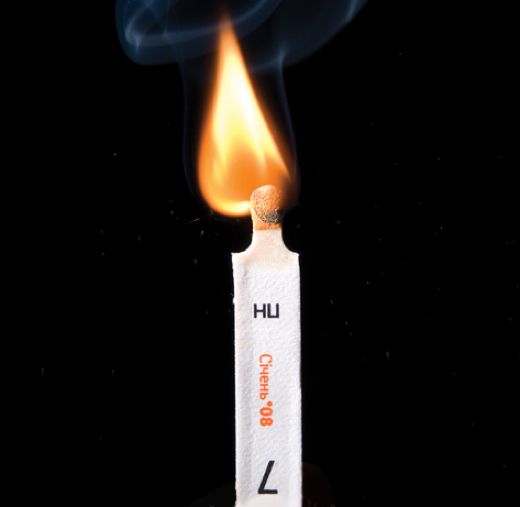 I have devised a stratagem.  I cannot wait to tell you because it will be our entry key to a great high mystery the secret of which is found in, oh but shall I jump right in and tell you?  To tell or not to tell.
Oh where to begin.  I must do this properly as my secret is so momentous, so illuminating.  Now please quiet down, quiet down.  Oh where to begin.
Today, on this historic occasion, the feast day of dear Saint Martin I, pope and martyr and sufferer of dysentery (hang in there Marty!) this feast day of Saint Nilus the Elder not the younger who after the birth of his children desperately needed alone time and hey haven't we all been there, on this feast day of Saint Emilian Cucullatus another of your hermit types, this glorious feast day of Saint Machar Irish emigree to Scotland, so there's that then, so many memories, so many memories, and let me see, can't forget old Saint Cunibert today on his feast day who did something or other I cannot recall, and this is feast day of Saint Cumian the Tall good god, how many saints are there?  Today, as I said historic occasion, this grand feast day of Saint Livinus head cut off by somebody from the opposite camp, Saint Liafwine, English from Ripon, declared all gods dead but his, and let us not forget Saint Benedict's day today, murdered by thieves.  What's a monk going to have that thieves want?  To murder or not to murder?  To steal or not to steal?  Today is the feast day also of Saint Anastasius, or is it Astrik?  Who remembers?  And don't forget dear Saint Rainerius of Arezzo, what a miracle worker he turned out to be.  Today is also St John Della Pace's feast day, a married hermit somehow, and the feast day of Saint Gabriel of Ancona who had a glorious account of his life drawn up but nobody can remember where to find it.  Have you seen it?  To look or not to look.  And of course this is the feast day of Saint L. Ron Hubbard of the Church of the SubGenius.
Oh I have something big to announce.  As we gather here on this the twelfth day of November of the year two thousand and twelve of the common era in the Gregorian calendar counting from the year zero, and for the Julians among us who possess quite a fine calendrical system despite its lacking a year zero we gather here on this the thirtieth day of October in the year two thousand and twelve on a day beginning at midnight.
For you astronomers today's Julian day is 2456243.5 and for you amateur astronomers it is 56243.  You both get to start your day at the crack of noon, so that's quite nice for you then.
Ah, sholem aleykhem it is so good to see you all here this twenty seventh day of Heshvan Five thousand seven hundred and seventy three.  Mazol tov on that lunar accuracy.  To speak of the sun or to speak not of the sun? If you want to be precise, solarly speaking, then we gather here today on this fine Doshanbeh, this glorious twenty second day of Aban of the year one thousand three hundred and ninety one of the Persian calendar but no matter, no matter.  Not when this is long count 12.19.19.16.1 1 Calli 1 Tecpatl 4 Cipactli Meztli 18 Cuauhuitlehua.  Oh wait, my mistake.  That's Aztec!  The Mayans have it as long count 12.19.19.16.1 4 Ceh 4 Imix!  Whew! or a minute there things looked a little improved, at least for those of you linearists trying to square the Mayan calendar's circle.  Oh dear, I've offended some of you.  Please don't leave.  Oh dear.  Well, now, there are a few seats for those of you standing in the back!  So there's that then.
Yes, where were we.  To announce or not to announce?  Today, friends we gather here on this Bahá'í Era Day 61598 Perfection, the third day of the week Asthma  (Names,9) of Qudrat (Power) 169BE, 169/13/9 and the tenth Vahid of the first Kull-i-Shay, so Alláh'u'Abhá! and a hearty Assalamu Alilkum Wa Rahmatulah Wa Barakatuh on this Saturday the twenty eighth of Dhu al-Hijjah, 1433 Anno Hegirae.  Such a momentous day this fine Sunday November eighth, two thousand and twelve of the International Fixed Calendar; this Monday the twelfth of November 0072 in the year of hafnium in the New Science Calendar.  And on this Sunday, Frederic ninth, two hundred and twenty four of the Positivist calendar we gather to hear such a momentous secret I shall tell only to you, on this Sunday of the Yew Moon twenty eighth, of the Moonwise year two thousand and twelve, and a fine Wednesday it is too this 2012 D-54 of the World Season calendar.  Did I say Wednesday?  I meant Somavara, the twenty first day of Kartika of the year one thousand nine hundred and thirty four of the Indian civil calendar. But for many of you this isn't a work day, so.  No.
Today it is indeed (to tell or not to tell!) for on this beautiful pre-dawn day one of week forty six of the year two thousand and twelve and day three hundred and seventeen of the same year of the ISO-861 Week and Day and Day of Year Calendar, this Unix time() value 1352678400, this momentous Excel Serial Day number 41225 (39763 for Macintosh), this Sweetmorn day 24 of The Aftermath, YOLD 3178 (augur) of the Discordian calendar, La Prime 1-364-298 of the Galactic Milieu calendar, this Monday Kali 29, 551 (5-0551-11-29) of the Goddess Lunar Calendar and isn't she looking fine today with that tongue sticking right out there.
Yes.
Such a good feeling on this, ah, this, ah Onesday, eleven 8, 2012 of the Human calendar, though I'd rather get a good feeling of a little goddess.  So difficult to remember.  You are devastating.  Ah yes.  I feel a little sidetracked, a little houri.  To remember or not to remember.  Oh my she does look so very blue today this Egyptian Coptic fourth day of Athor, 1729 or is it Hator. Coptic. Ethiopian? Hidar, 4, 2005. Um. What was I saying. To remember or not to remember this Earthday, the third of Aphrodite, 20 of the Millennium Mars Calendar.  Aphrodite.  Well, now, three's company.  My dear people, gods, goddesses if I can ask you to wait for me in the green room, I regret I must delay my announcement until cycle 78 year 29 (Ren Chen, Dragon) month 9 (Xin Hai, pig or is it Geng Xu?  I forget and who cares, two goddesses!)  day thirty 4710.  Indeed, all things considering, this can wait until The Aftermath 23, CUW of the Jusanotoronian calendar, or rather ruz of Ashtad, mah, Avan 1381 as my dear friend Zarathustra puts it, did you know he invented calendar reckoning?  I wonder if Kali knows that? Kali?  Aphrodite?  Wait for me girls, did you ladies know that today being the